The Harmon and Harriet Kelley Collection of African American Art: Works on Paper

highlights Black artist from the United States. 
Exhibit by the Bob Bullock Texas State History Museum in partnership with Harmon and Harriet Kelley.
Inspired by the color lithograph Blackburn (2002) by Ron Adams
Posters and Coming Soon Building Banner
D I G I T A L  A D V E R T I S E M E N T S
Various sizes for mobile and web.
O N - S I T E  M A R K E T I N G
Poster designs for exhibit talks.
Member Reception Invitation and Envelope

Various sizes for Facebook, Instagram, LinkedIn, and Twitter.
E X H I B I T  D I D A C T I C  A R T I F A C T  L A B E L S
Directly printed to acrylic.
E X H I B I T  D I D A C T I C  M O N O L I T H S

Contour-cut acrylic.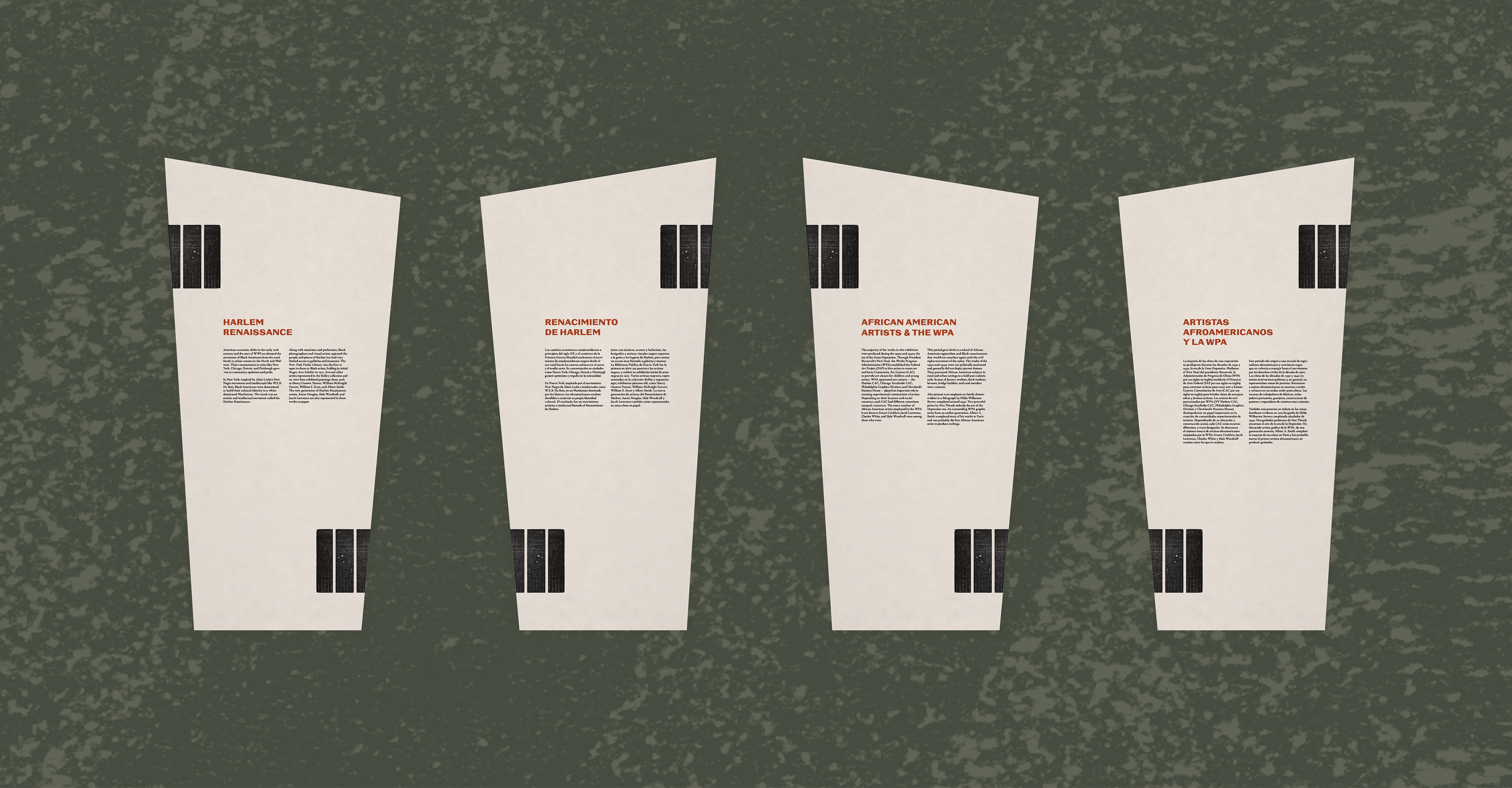 E X H I B I T  D E S I G N
Banner and entrance surround design with contour-cut wooden letters with ebony wood stain.